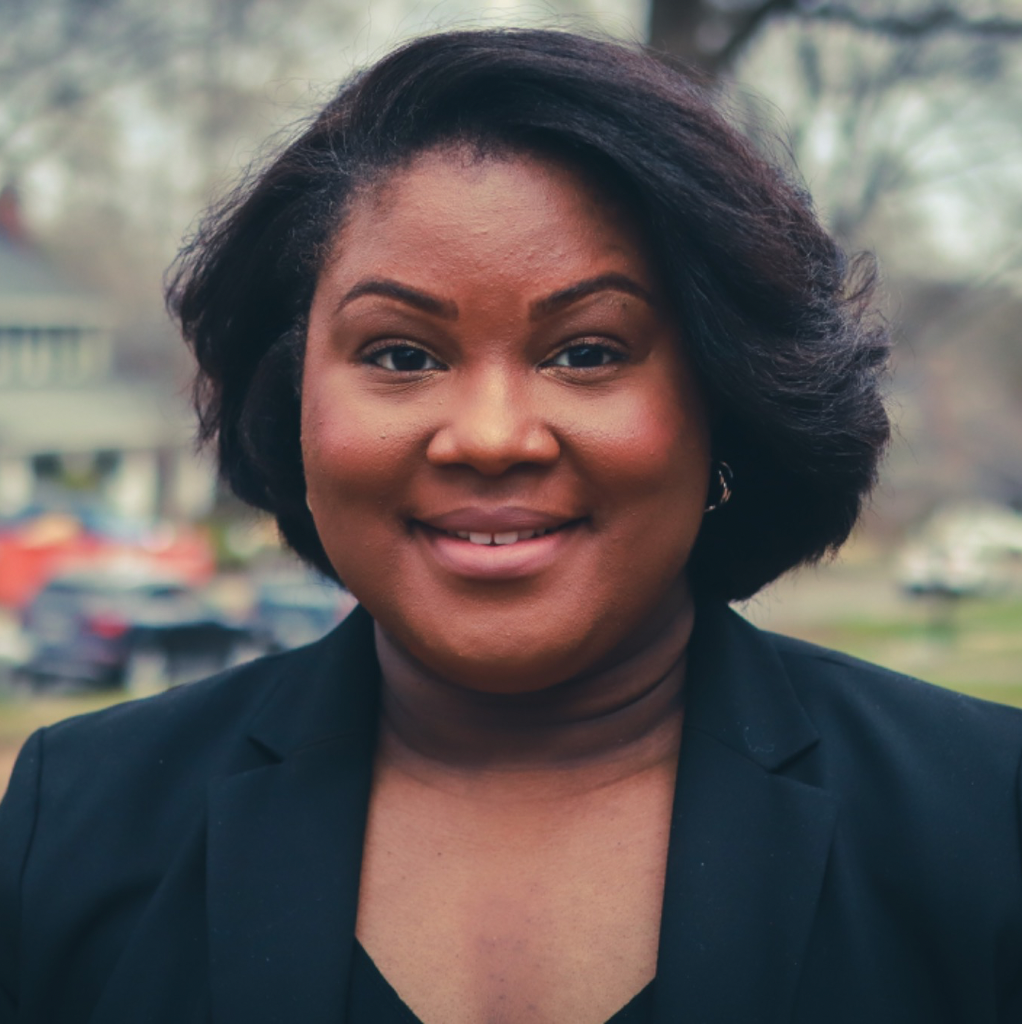 Jamecia Adeniyi
Chief Operating Officer
Jamecia serves as the Chief Operating Officer for JusticeMatters. She brings 10 years of corporate leadership experience, serving in both operational and area management capacities. Jamecia values family, serving the community, creating artistic expression through singing, writing poetry, short stories and music. When Jamecia faces any challenge, to find encouragement, she remembers Isaiah 41:10, "Fear not, for I am with; be not dismayed, for I am your God; I will strengthen you and I will help you, I will uphold you with my righteous right hand."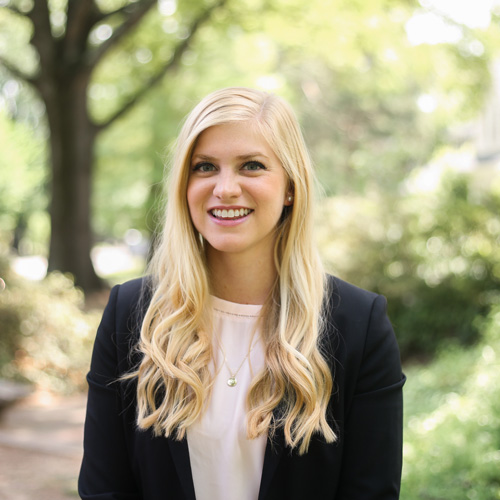 Savannah Hansen Best, Esq.
Section Lead, Immigration Law
Savannah serves as a Staff Attorney at JusticeMatters. Originally from Metro Atlanta, Savannah moved to North Carolina to attend the great Wake Forest University in 2011 and never left. After graduating with a B.A. in Politics and International Affairs, Savannah earned her J.D. from Duke University School of Law, the second-greatest school on earth. Savannah learned of JusticeMatters almost immediately upon moving to Durham, and first joined the team as a Summer Legal Fellow in 2016. After working as a civil litigator, Savannah rejoined JusticeMatters to practice humanitarian immigration law in 2019. Her two pet shrimp, Karen and Kāren, also joined the JusticeMatters team. Savannah and her husband, Sam, love to travel, explore Durham's unbeatable food scene, and venture to the Bull City's many dog-friendly sites and events with their beloved canine children, Paisley and Calvin.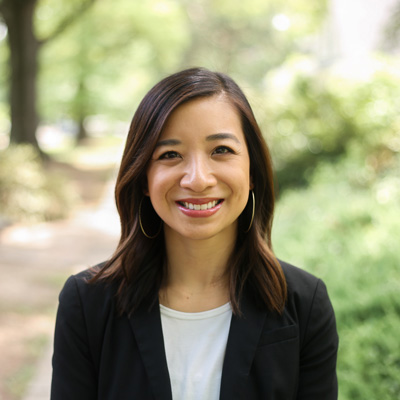 Cheryl Chew, Esq.
Managing Attorney
Cheryl serves as Staff Attorney for JusticeMatters, specializing in humanitarian immigration law. Previously, Cheryl completed a legal fellowship with JusticeMatters and worked with the North Carolina Justice Center's Immigrant and Refugee Rights Project in Raleigh. Cheryl received her B.A. from Duke University and her J.D. from the University of North Carolina School of Law, serving as a volunteer with JusticeMatters and working in the Immigration and Human Rights Policy Clinic during law school. Cheryl and her husband live in Durham with their sweet and energetic dog, Charlie.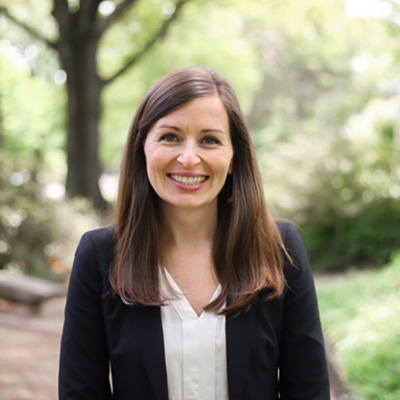 Libby Magee Coles, Esq.
Executive Director
Libby Coles serves as Executive Director and Managing Attorney of JusticeMatters, which she founded in 2009. A highly-specialized nonprofit law firm, JusticeMatters addresses the roots and repercussions of human trafficking by providing trauma-informed legal services and promoting just policies and practices in North Carolina.
As an attorney, Libby has represented foreign national survivors of human trafficking and other traumas engaged with the immigration and criminal justice systems as victims, witnesses, and/or defendants.
As Executive Director, Libby has overseen the growth of JusticeMatters from a volunteer effort to a robust agency with a budget around $1.4M, and a staff of 15 serving over 500 clients a year. Taking a human rights and public health approach to human trafficking, JusticeMatters focuses on strengthening protective factors and reducing risk factors to exploitation through legal services and systems-change that centers the experience and objectives of those we serve. Over the past decade, Libby has prioritized integrating trauma-informed principles at every organizational level for the well-being of clients and staff.
Grounded in direct services, Libby and the JusticeMatters team have helped build the anti-human trafficking movement in North Carolina. Libby was appointed chair of the state's Human Trafficking Commission upon its creation in 2013, and served in this role through 2019 by appointment of governors from both major political parties. During her tenure, Libby led the state toward a multi-sector, multi-disciplinary approach to human trafficking, addressing systems-level issues that exacerbate exploitation and its impact.
Previously, Libby worked as a civil litigator with Parker Poe Adams & Bernstein in Raleigh and on the legislative staff of a U.S. Senator in Washington, D.C.
Libby received her JD from Duke University School of Law and lives in Durham, North Carolina.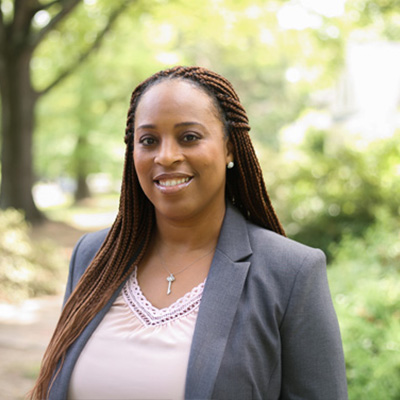 Santae M. Cooper
Senior Case Specialist, Family Law Office Manager, Durham
Santae is a Wesley College graduate with a Bachelor's of Science degree in Paralegal Studies and a graduate of Saint Leo University with a Master's Degree in Business Administration. She has over 18 years of experience working as a paralegal in various types of law. Santae and her husband Kris have two children, a daughter and son. Santae loves to spend her free time with her family watching or playing sports, watching movies, playing board games or reading a good book.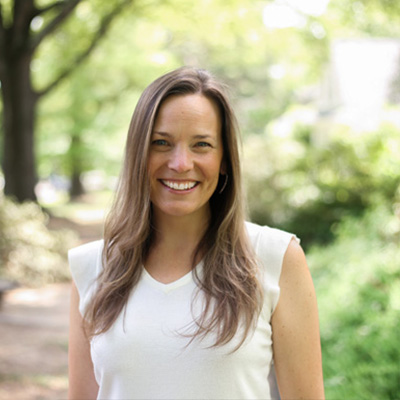 Betsy Divers
Training and Education Specialist
Born in Argentina to parents from Virginia and North Carolina, Betsy was raised speaking two languages and embracing life between cultures. She left Argentina to attend the University of Mary Washington in Fredericksburg, VA, where she obtained a B.S. in Psychology and Spanish Language and Literature. A move to North Carolina marked the beginning of her career in the field of Training and Instructional Design, which happily involved travel to many places, both domestic and abroad. Life in the U.S. really began for her when she moved to the Bull City, where she lives with her husband, Chris (also from Buenos Aires) and their canine wonder, Sienna. JusticeMatters is a space where the things that matter most to Betsy happen on a daily basis, and for that she is continually grateful.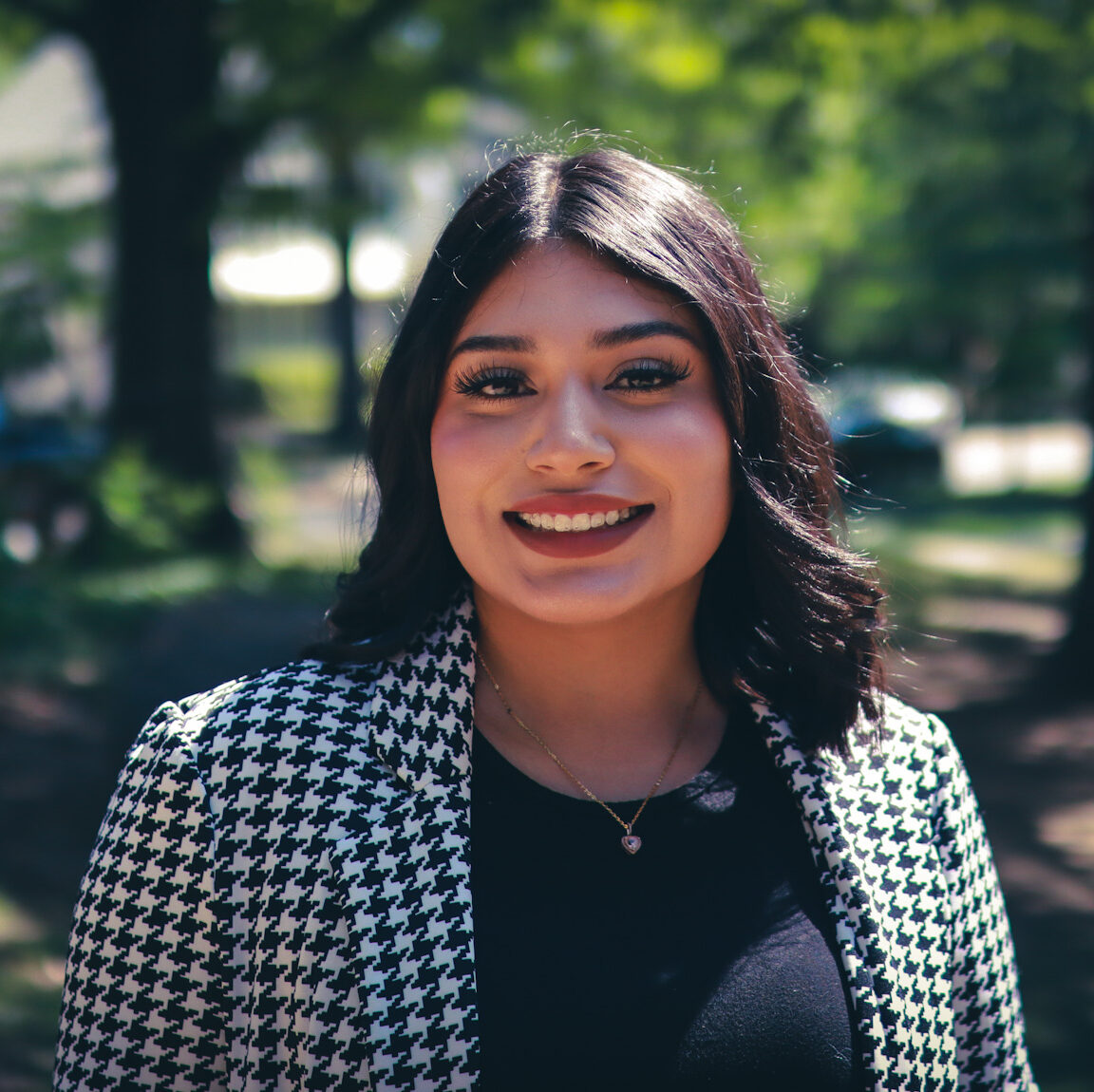 Irma Esquivel-Lira
Client Services Specialist
Irma is our client services specialist at JusticeMatters. She was born in Texas and raised in Idaho graduating from the University of Idaho in 2019 with a B.S in Sociology and B.A in Spanish. After graduating she interned with Student Action with Farmworkers in Durham and has been in North Carolina since then. She has been active advocating for the immigrant and marginalized community. During her free time she likes to read, plant, travel and try new foods.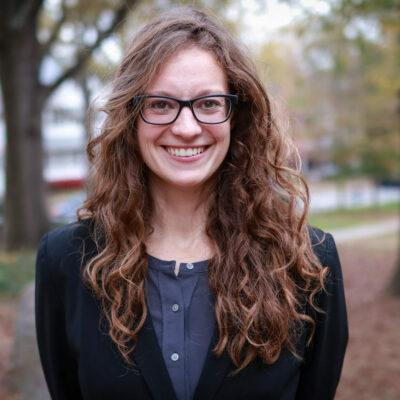 Chelsea Fuller, Esq.
Senior Staff Attorney, Family Law
Chelsea serves as a Staff Attorney at JusticeMatters.  She grew up split between Alaska's mountains and Washington's Puget Sound, and graduated from the University of Washington in 2013 with a B.S. in physiology and a B.A. in psychology (concentrating on early childhood development).  Chelsea spent two years further cultivating her passions for community and justice by traveling and working for NGOs in Lusaka, Zambia before deciding to pursue a J.D. at Duke University.  She graduated cum laude in 2018 with a Certificate in Public Interest and Public Service Law.  Chelsea volunteered and externed with JusticeMatters throughout law school and, after a year-long interlude clerking for a federal appellate judge, was thrilled to return to North Carolina to join the JusticeMatters family law team.  Chelsea and her new husband Caleb love their lively and diverse apartment complex in Durham, and split their free time between outdoor adventures and curling up by the window with books, fuzzy socks and warm drinks.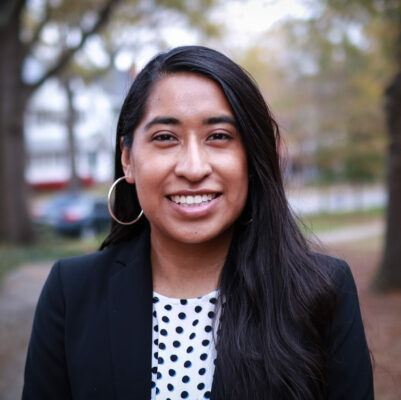 Edith Galvan Lopez
Program Specialist, Language Access Coordinator
Edith serves as the Client Services Specialist at JusitceMatters. Edith's passion and devotion to social justice introduced her to JusitceMatters during her last year of college. She completed an internship with JusticeMatters and later joined the staff after graduating from Meredith College with a Bachelor of Social Work. Her commitment to the immigrant community has also prompted her to serve as an advocate and volunteer to Immigrant and Refugee organizations, and as a family mentor to undocumented immigrant families. Originally from Mexico, her family moved to North Carolina when she was five years old and Edith considers Raleigh her hometown. During her free time, Edith loves to take up different artistic hobbies such as portrait drawing and digital art.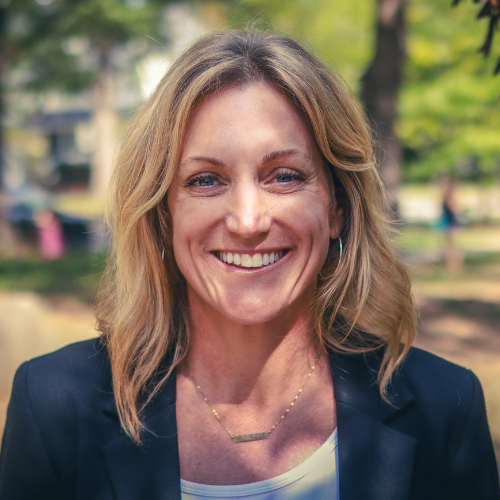 Elizabeth Heetderks, Esq.
Senior Staff Attorney
Elizabeth Heetderks began her legal career under the U.S. Attorney General Honor Program as a trial attorney for legacy U.S. Immigration and Naturalization Service (now ICE) in Atlanta, Georgia. She later gained experience in business and family immigration while working part-time in private practice in San Antonio, Texas and Raleigh, North Carolina. Ms. Heetderks worked at the N.C. Justice Center representing clients before the Immigration Court and USCIS. She assisted victims of violent crimes, filing U visas, VAWA and SIJS cases, working with several local police departments and gave Know Your Rights presentations to school and church groups. Most recently Ms. Heetderks worked as a staff attorney with Church World Service in Durham, focusing on clients evacuated from Afghanistan in 2021, filing over 20 affirmative asylum cases, and helping to secure over 85 green cards through the COM approva/Special Immigrant Visa process as well as assisting with family reunification efforts. Ms. Heetderks continues to volunteer with Afghan outreach through her church and other community organizations. In her free time, Ms. Heetderks enjoys being active, coaching high school tennis and teaching fitness classes at the UNC Wellness Centers. She and her husband controversially cheer on both UNC and Duke as college parents!
William H. Johnson, Esq.
Staff Attorney, Immigration Law
Will serves as a Staff Attorney at JusticeMatters, focusing on immigration law. Previously, Will worked at Legal Aid of North Carolina with its Medical-Legal Partnership and then Immigration Pathways for Victims programs. Will received his B.A. from Guilford College in Greensboro, NC, and after living in Mexico and then completing two years of service through the Jesuit Volunteer Corps, he earned his J.D. from the UNC-Chapel Hill School of Law. Will and his wife, a Methodist pastor, live in Raleigh with their two awesome kiddos and three adorable cats. In his spare time, Will loves to explore libraries and bookstores with his kids and one day hopes to have a bogey-free round playing disc golf.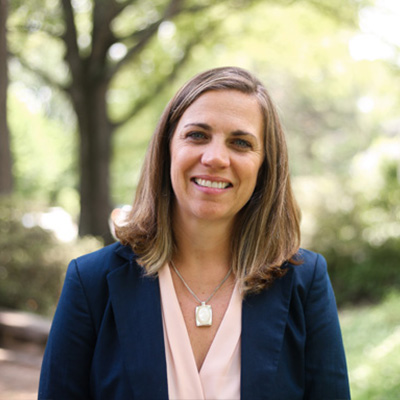 Jennifer Jordan
Senior Case Specialist, Family Law Office Manager, Raleigh
Jenni serves as a Case Specialist as well as a Spanish interpreter with JusticeMatters in the Raleigh office. Having grown up in Barcelona, Spain, Jenni gained a love for the Spanish language as well as people of Latin cultures. Jenni has experience working with people of all ages and from all backgrounds. She was a teacher for eight years teaching several different subjects in grades ranging from pre-k through high school. She has served on several non-profit boards and has always had a heart for reaching people. Her desire to use her knowledge of the Spanish language and her love for people of other cultures led her to work the past seven years as a paralegal and interpreter for an immigration attorney in Raleigh. After volunteering with JusticeMatters for several years, Jenni joined the staff in 2018 to help launch the Raleigh office. Jenni loves the mission of JusticeMatters and enjoys using her knowledge of the Spanish language and her experience as a paralegal to help those who are in need. Jenni has served the Hispanic population for over eighteen years in many capacities, such as leading a women's Bible study, teaching English as a second language, advocating for them and supporting them in whatever way they need. Jenni and her husband Todd have three teenagers and enjoy spending their time at their children's sporting, playing games with family and friends and volunteering within their community and church.
LaToya McCutcheon
Chief Program Officer
LaToya serves in the role as Chief Program Officer for JusticeMatters. LaToya brings 20 years of senior level leadership experience, serving in both nonprofit and corporate sectors. She completed her academic studies securing a B.S. in Business Administration, M.S. in Counseling and Psychology, and an Ed.S in Educational Leadership.
Prior to joining the JusticeMatters team, LaToya completed some of her most fulfilling work leading staff responsible for empowering individuals in marginalized communities. LaToya also took great pride in her work as a business owner where she supported caregivers by providing resources to individuals diagnosed with intellectual disabilities. Within each of her leadership roles, LaToya's passion  grew in the areas of program design, evidence based best practices, and training and development of staff.
LaToya values family, community, and the adventure of experiencing new cultures. When not at work, She loves to travel. Although LaToya and her husband of 22 years are current residents of North Carolina, Latoya embraces the foundation and culture instilled in her as a native of New Orleans, Louisiana. Her motto is "No experience is wasted, since God uses all of who we are to serve others."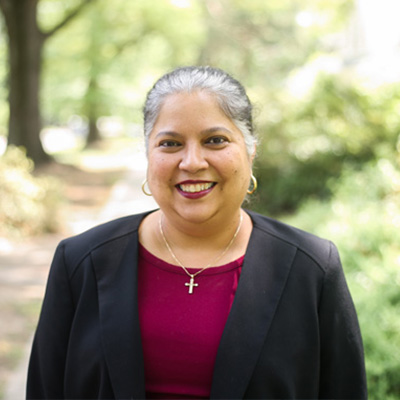 Ineavelle Middleton
Senior Case Specialist, Immigration Law
A native of Puerto Rico, Ineavelle grew up in Brooklyn, NY and relished in the diversity offered by NYC. Upon graduating high school in NY and attending college in Indiana, Ineavelle decided to move to Greensboro, NC for a change of pace and then married her best friend from middle school, Lloyd Middleton. They have been happily married now for over 20 years and their family consists of two wonderful teenagers, Lloyd and Shelly, and a spoiled-rotten bull dog named Max (who all claim is Ineavelle's favorite).
Ineavelle worked as an Executive Assistant for various Fortune 500 companies. Feeling disheartened after multiple reorganizations and mergers, Ineavelle opened herself up to embarking on something new. It was by pure chance that she came across an opportunity that led her into the world of immigration law via Chapman Law Firm. Through client cases, Ineavelle learned about the injustices and difficulties that people coming to the U.S. for a better life were facing. Through immigration law, she discovered the career passion that she had been longing for. She credits Mr. Chapman for introducing her to the world that would eventually lead her to her current position as a Case Specialist with JusticeMatters.
Katie Moye, Esq.
Section Lead, Family Law
Katie is Senior Staff Attorney in the Raleigh office of JusticeMatters, focusing on family law matters. Katie was born in New Orleans, raised in south Louisiana and received her undergraduate degree from Louisiana State University in Baton Rouge, LA, in 1991. She settled in North Carolina after graduating from the University of North Carolina-Chapel Hill School of Law in 1994. After brief stints as a county attorney handling child protective services cases and in a private firm in Charlotte, Katie entered private practice in Raleigh in 1997, advising and representing clients in all areas of family law. After volunteering with JusticeMatters, Katie joined the staff in 2018 upon the launch of our Raleigh office. Katie and her husband, Mark, have two (2) teenage children and enjoy spending their free time socializing with friends, serving in their church and volunteering in the Raleigh community.
Kristy Murrell
Case Specialist, Immigration Law
Kristy serves as a Case Specialist with JusticeMatters in the Durham Office. Kristy is a native Spanish speaker and hails from Peru. She moved to North Carolina over 20 years ago and considers Raleigh her hometown. Kristy has over five years of immigration paralegal/case management experience, working with private and nonprofit organizations. Kristy and her son Matthew live in Raleigh with their sweet and energetic dogs Bella Marie and Tobby.
Kari Parker
Director of Development
Kari Parker joins JusticeMatters as the Director of Development with over 9 years of fundraising and community outreach experience. Kari began her career in education and was blessed to work as a Senior Executive for Charter Schools across the country, serving in many leadership and training, development and communications leadership positions and programs. A graduate of the John Maxwell Leadership program, Kari also holds a Bachelors in Education and a Masters in Leadership and Supervision from Tennessee Technological University. Bringing awareness and educating communities about programs and resources available to those that are underserved or marginalized is her passion. Kari's motto is "Do what you love for good", and she lives 1 Thessalonians 5:11, "Therefore encourage one another and build each other up, just as in fact you are doing."
Kari is the mother of 5 wonderful children and is way too young to have 12 adorable grandchildren. She loves to spend time with her spoiled rotten pooch, Miss Belle.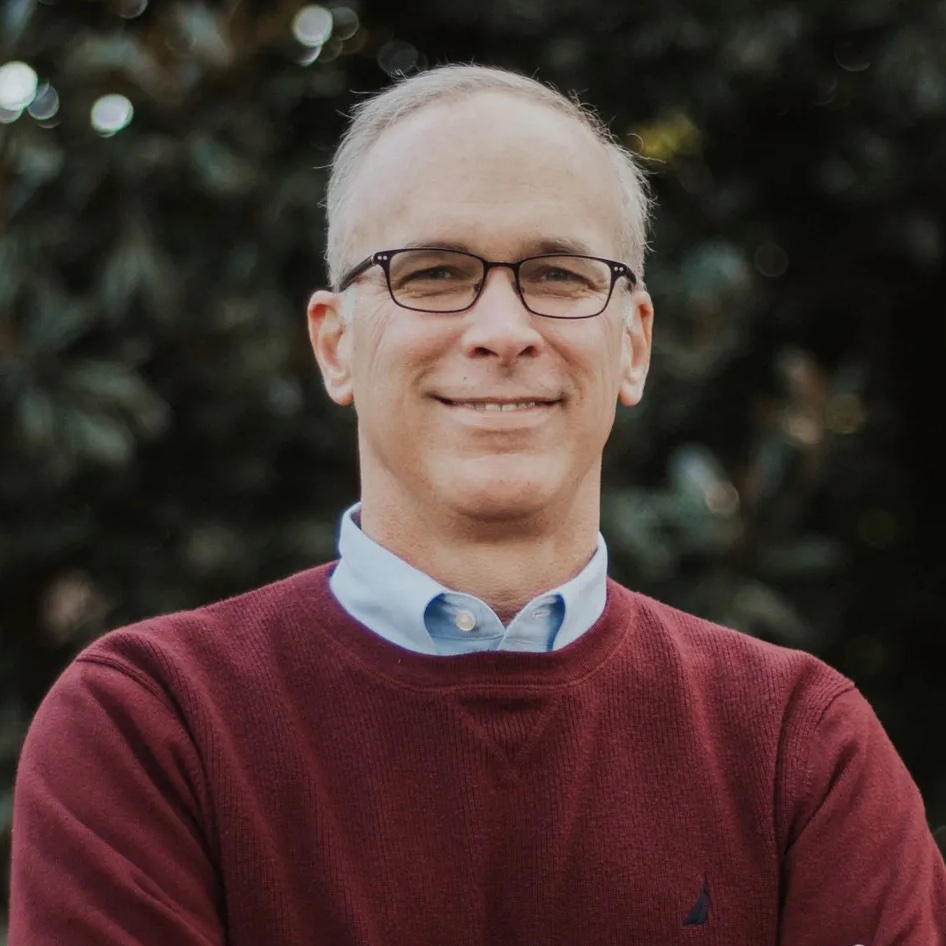 Mark Atkinson, Esq.
Executive Director, Incubator for Legal Practice and Innovation (ILPI)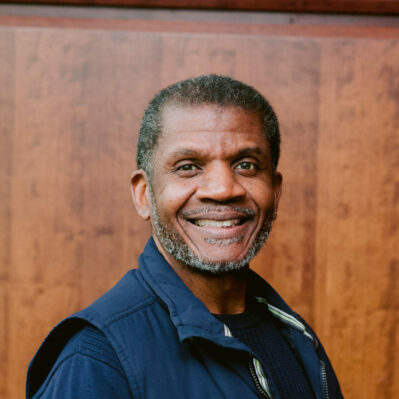 Rev. Dr. M. Keith Daniel
Managing Partner, Resilient Ventures, LLC - Durham, NC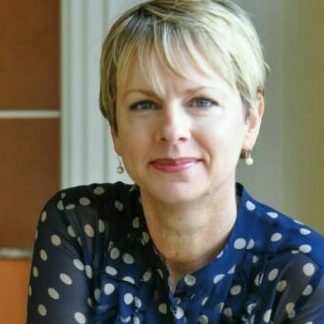 Lynn Easterling, Esq.
Vice President and Deputy General Counsel, Cisco Systems, Inc. - Raleigh, NC
Kathleen Lehman Hajek
Managing Director, Stanton Chase - Chapel Hill, NC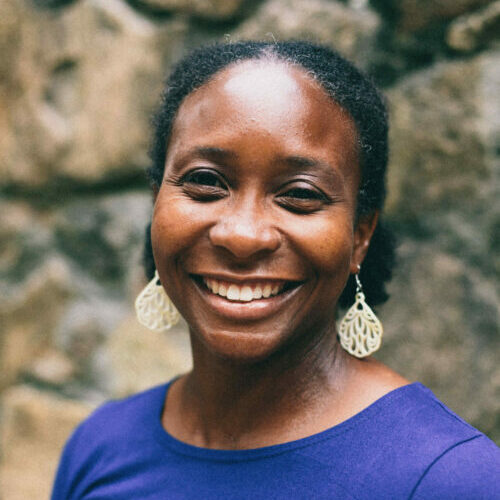 Jessica Jones
Transaction Coordinator, HomeVestors & Head Lacrosse Coach, East Chapel Hill High School - Durham, NC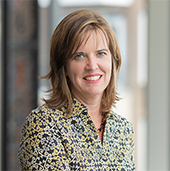 Samantha B. Kilpatrick, Esq.
Attorney, Kilpatrick Law Group - Raleigh, NC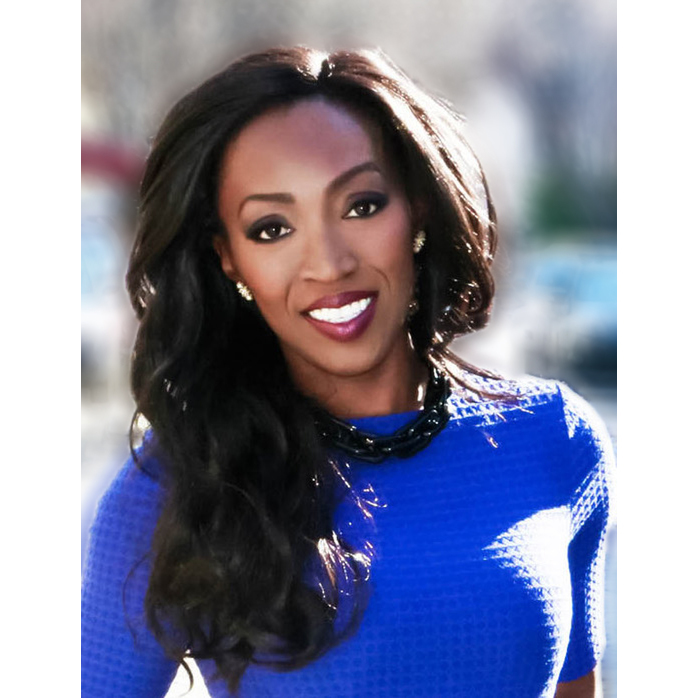 Daisy Magnus-Aryitey, MA
Co-Executive Director, Code the Dream - Hillsborough, NC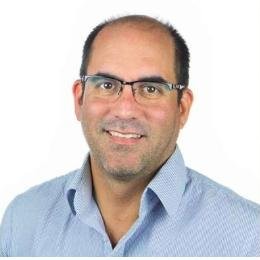 Andre Mann
Chief Executive Officer, Team Hope
Charles Merritt
Consultant, CEM Advisors, LLC & Fellow, Ormond Center, Duke Divinity School - Durham, NC
Robin Muse, Esq.
Board Chair - Apex, NC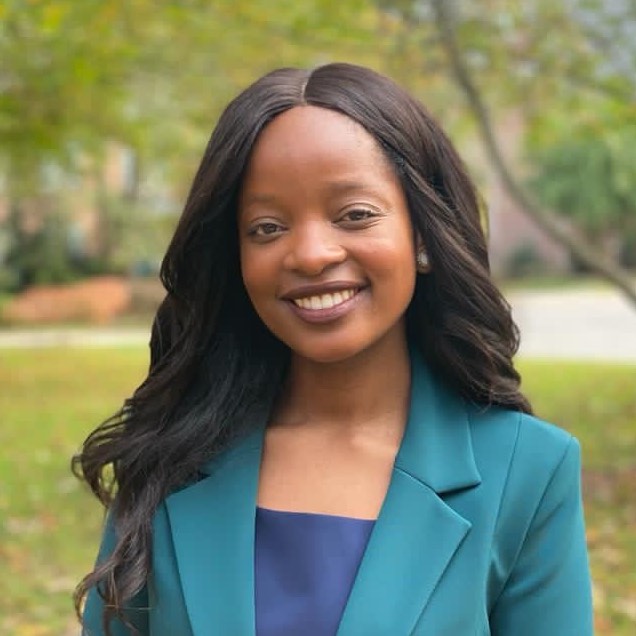 Dzidzai Muyengwa, MPH
Research Program Manager, UNC Center for Health Equity Research