Systemic Efforts
We promote policies and practices to both prevent human trafficking and ensure survivor access to trauma-informed, victim-centered services.
Responsive
We learn from our clients, and are honored to amplify their voices by implementing their advice and advocating on their behalf.
Innovative
We are engaged in local, state, regional, and national anti-trafficking efforts, bringing collective experience and expertise to bear on the issue of human trafficking in North Carolina.
Collaborative
We promote a multi-sector, multi-faceted, and multi-disciplinary approach to address human trafficking as a public health issue, a public safety issue, and a human rights issue.
Committed
Although we don't see an end to human trafficking in our lifetime – humans historically exploit humans – we are called and committed to this fight.
Leadership
JusticeMatters staff serve on numerous task forces and advisory panels, including:
Local
Triangle Human Trafficking Rapid Response Team
Durham County Child Protection Team (Chair)
Durham County Child Fatality Prevention Team
Wake County Bar Association Public Service Committee
Durham Child Sexual Exploitation Task Force
Durham ACEs (Adverse Childhood Experience)/Resilience Task Force
State
North Carolina Human Trafficking Commission (Chair)
NC Governor's Crime Commission Crime Victim Services Advisory Group
NCCADV Statewide Needs Assessment Advisory Council
UNC Human Trafficking School-Based Program – Expert Advisory Group
National
HEAL Education/Training Task Force
North Carolina Human Trafficking Commission
Our Executive Director has served as Chair of the NC Human Trafficking Commission since its inception in 2014. She was appointed by Governor McCrory and reappointed by Governor Cooper. As chair, she is privileged to advise leaders across the public and private sectors in North Carolina around a common goal – marshaling our agencies' resources and expertise to combat human trafficking on all fronts.
The Commission is the legislatively mandated leader of anti-human trafficking efforts in North Carolina per S.L. 2013-368, and is housed in and staffed by the NC Administrative Office of the Courts.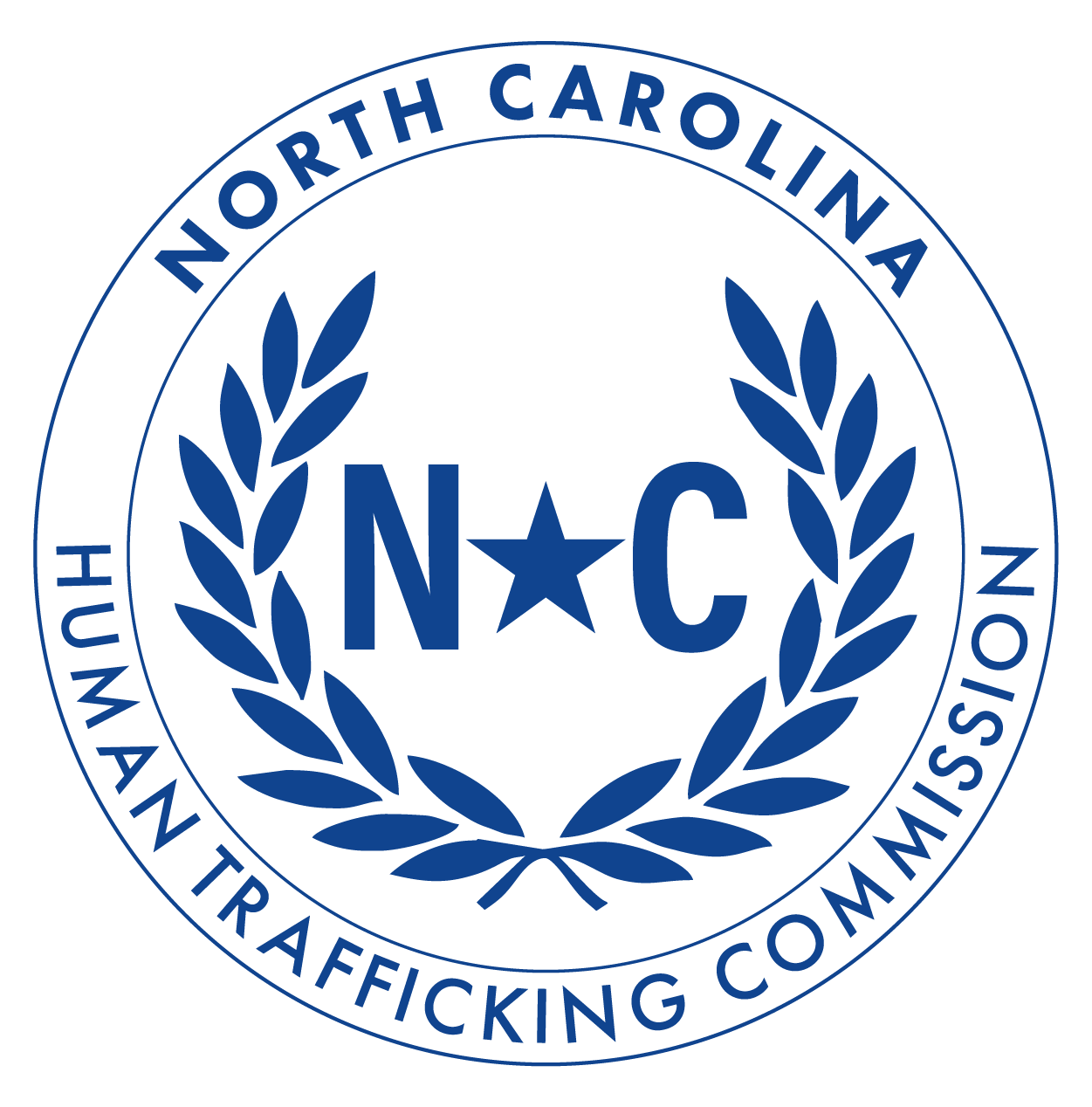 Durham County Child Protection Team
Our Family Law Section lead has served as Chair of the Durham County Community Child Protection Team (CCPT) and as a member of the Child Fatality Prevention Team (CFPT) since 2015 by appointment of the Board of County Commissioners. 
Training & Education
We offer professional training and provide speakers, panelists, and presentations.Over the past 5 years we've trained over 3,000 professionals including lawyers, law enforcement, and social service providers on various aspects of human trafficking and trauma-informed legal representation.